APPOINTMENT OF INTERNAL PROVOST: GOVERNING COUNCIL CHAIRMAN COMMENDS ALL STAKEHOLDERS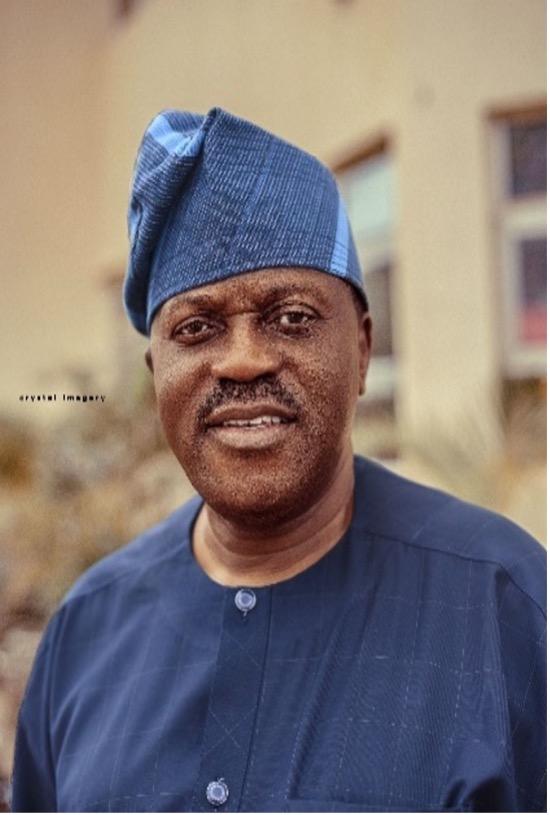 The Chairman of the Governing Council of the College, Professor Taoheed Adedoja has commended the Unions on campus, as well as all relevant stakeholders on the appointment of Dr. Richard Ugbaha Utubaku as the substantive Provost of Federal College of Education, Obudu. The Chairman made this commendation on Thursday, March 18, 2022 during the meeting of Council with the congregation of all staff of the institution.
Professor Adedoja noted the determination of the staff to ensure that the dream of having an internal Provost was realised. He particularly spoke about the resilience of the four Union's (COEASU, SSUCOEN, NASU and NACETON) in the College as they strongly agitated for the realization of this objective. Although he said that the resilience shown by the Union leaders did not influence the Council's choice of an internal provost, it was worthwhile to note that the agitations helped to highlight and express the interest or position of the staff of the College on the matter.
For the Council, he said that its greatest interest was to select the best from the array of the thirty-five persons that applied for the top job. He therefore enthused that it was very satisfactory that the five persons that applied from within the College were all shortlisted for the interview. That Dr. Utubaku emerged as the best, the Chairman said that it was not as a result of any underhand practice, but rather on grounds of outstanding performance.
While commending Dr. Utubaku for working very hard to put the best performance during the interview, the Council Chairman also appreciated the 6th Governing Council of the College for the appointment of Mrs. Grace A. Undie as the Registrar of the College. He said that the Registrar is truly an administrator who knows her onions, as she always ensured that things were put in their proper perspective for the smooth running of the College.
The former Minister of Sports reiterated the commitment of the Governing Council towards the promotion of the welfare of the staff. As a result, he said that the Council would soon commence the consideration of the 2022 staff promotion. However, he asserted that all non-teaching staff will be subjected to promotion examination as stipulated in the Conditions of Service. The Academic staff, on their part will be required to meet up with the laid down requirements, especially as it concerns publications and attendance of conferences.
Before he concluded, the Chairman formally announced all the new appointments that were recently made by the Council. The new appointments are: Dr. Richard Ugbaha Utubaku (Provost); Dr. Hisham Aliyu Mohammed (Deputy Provost); and Mr. Joseph Eba Ogar (Bursar).